Australia, often called the land Down Under, is a vast, diverse continent bursting with unique landscapes, vibrant cities, and rich Indigenous culture. The country offers many activities and sights, from the iconic Sydney Opera House to the rugged beauty of the Outback.
Here's a comprehensive guide to some must-see spots in Australia that offer a slice of its varied essence and exuberant spirit.
Sydney: The Harbor City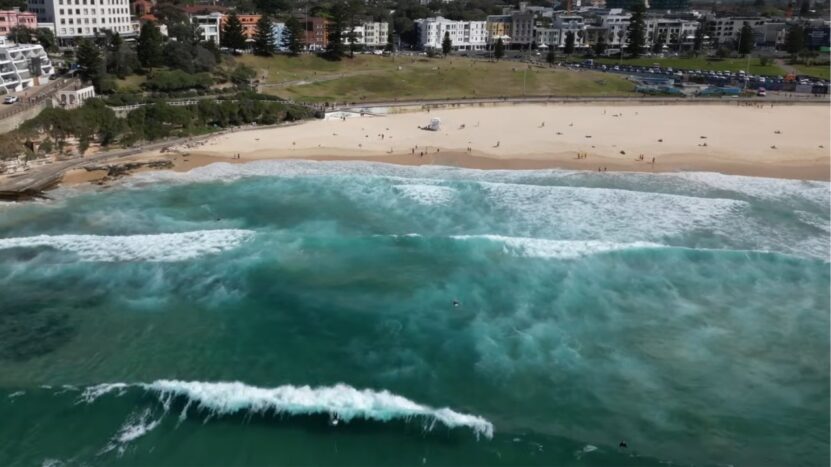 Sydney is a cosmopolitan marvel adorned with iconic landmarks like the Sydney Opera House and the Sydney Harbor Bridge. The city is a melting pot of cultures, offering a dynamic atmosphere and a thriving arts and culinary scene.
Explore the Royal Botanic Garden, dine at world-class restaurants, or simply soak up the sun at Bondi Beach. Sydney provides many experiences, encompassing the modern, the historic, and the natural, each more enchanting than the last.
Melbourne: The Cultural Hub
Melbourne, Australia's cultural capital, is renowned for its vibrant arts scene, diverse culinary offerings, and bustling nightlife. The city's laneways are brimming with hidden cafes, street art, and unique boutiques waiting to be explored by keen travelers.
Before embarking on your Melbourne adventure, iVisa.com suggests ensuring a smooth journey by securing your Australia visa in advance, paving the way for a seamless exploration of this cultural paradise. Melbourne is a city that invites you to immerse yourself in its creative spirit, to experience its energy, and to discover its many treasures.
Great Barrier Reef: Underwater Wonderland
The illustrious Great Barrier Reef, counted among the natural world's seven wonders, is an essential destination for every visitor to Australia. This submerged utopia hosts a plethora of aquatic creatures, vibrant coral structures, and translucent, azure waters.
Snorkel or dive to witness the magnificent biodiversity of this aquatic wonderland and be mesmerized by the dynamic, thriving ecosystem beneath the waves. It's an underwater symphony that promises unforgettable moments and spectacular sights.
Uluru: Heart of the Outback
Uluru, or Ayers Rock, is a colossal red sandstone in the heart of Australia's Red Centre. This sacred Indigenous site offers a glimpse into the rich, spiritual tapestry of Australia's native peoples.
Witness the changing colors of Uluru at sunset, explore the nearby Kata Tjuta formations, and delve into the ancient stories and traditions of the Anangu people. It's a place where spirituality, culture, and natural beauty intertwine, creating an atmosphere of awe and respect.
Gold Coast: Surfers' Paradise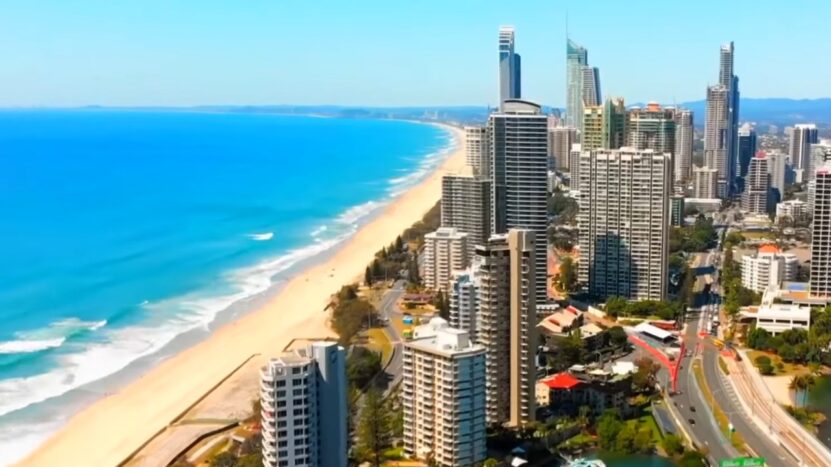 Gold Coast is synonymous with pristine beaches, high-rise skyline, and a surfer's spirit. Famous for its excellent surf breaks, the city is a paradise for surf enthusiasts and beach lovers.
Besides riding the waves, visitors can enjoy the vibrant nightlife, explore the lush hinterland, or get their adrenaline fixed at the numerous theme parks. Every moment spent here is a dance between the dynamic urban vibe and the relaxed coastal lifestyle.
Kakadu National Park: A Walk Through Time
Kakadu National Park is a testament to Australia's ancient heritage and diverse ecosystems. With its stunning waterfalls, abundant wildlife, and ancient rock art, Kakadu offers a journey through time and nature.
Discover the Indigenous culture through rock paintings that date back thousands of years, and witness the diverse flora and fauna that call this place home. It's a living museum, a gateway to understanding the richness of Australia's Indigenous heritage and natural splendor.
Byron Bay: The Bohemian Escape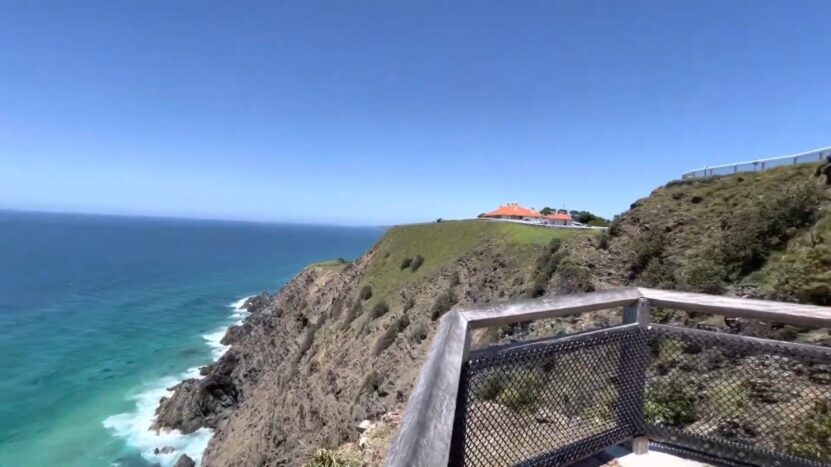 Byron Bay is the epitome of laid-back coastal living, drawing in travelers with its beautiful beaches, eclectic markets, and bohemian vibe. Whether seeking a spiritual retreat, a nature escape, or a music festival, Byron Bay has something for everyone.
Bask in the sun on the unspoiled beaches, explore the lush hinterland, or engage in the myriad wellness and alternative lifestyle offerings. Byron Bay is a sanctuary for the soul, a place where the free spirit of Australia is felt in every breeze and every wave.
Australia is a realm of dichotomies, where the timeless and the contemporary meld in a harmonious dance. From the vibrant urban centers to the peaceful, pristine wilds, it presents a spectrum of adventures for travelers of all inclinations.
Each destination is a chapter in Australia's multifaceted story, inviting you to discover this incredible continent's wonders. So, immerse yourself in Australia's diverse landscapes, rich cultures, and vibrant life, and let the journey Down Under leave you with a lifetime of memories and stories to tell.
Tasmania: The Wild Frontier
Down south, away from the mainland, lies the wild and rugged island of Tasmania. Often overlooked, this gem boasts a smorgasbord of breathtaking landscapes – from the craggy peaks of Cradle Mountain to the serene shores of Wineglass Bay. Tasmanian devils, wombats, and the occasional wallaby can be seen in their natural habitats, offering a truly authentic Aussie wildlife experience.
Tantalize your taste buds with the burgeoning food scene in Hobart, or sample some of the finest whiskies and wines in the world. Tassie, as it's fondly called by locals, is for those who dare to tread off the beaten path and dive deep into raw nature.
Adelaide: The Festival City
Often overshadowed by its more glamorous counterparts, Adelaide is a city that demands to be felt rather than just seen. Every corner is alive with culture, especially during "Mad March," when the city bursts into a rainbow of arts festivals, music, dance, and more.
Sip a fresh Barossa Valley wine, stroll the bustling Central Market, or relax by the Torrens River. Adelaide gracefully marries the energy of a city with the charm of a town. And hey, if you're a cricket enthusiast, the historic Adelaide Oval might just give you goosebumps!
Broome: Gateway to The Stars
In the far northwest, Broome is where the desert meets the sea. It's a place where the sky paints a thousand hues as the sun sets, casting a magical glow on the famous Cable Beach's camel trains.
At night, if you're lucky, you can experience the 'Staircase to the Moon' – a natural phenomenon where the rising moon reflects on the tidal flats. Broome is also a hub for pearling, a tradition that dates back hundreds of years. It's not just a destination; it's an emotion.
Barbecues, Vegemite, and Tim Tams: The Aussie Way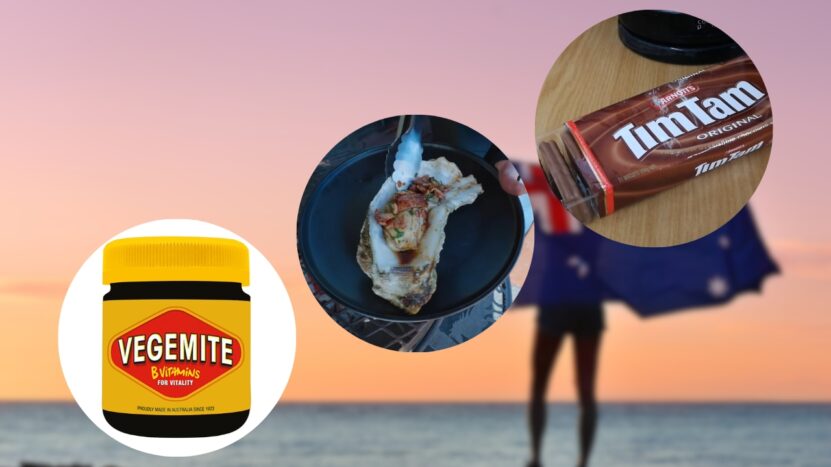 You can't talk about Australia without mentioning its iconic foods. Throw a 'shrimp on the barbie' (though Aussies would call it a 'prawn'), spread some Vegemite on toast (it's an acquired taste, but give it a shot!), or indulge in the chocolaty delight of a Tim Tam Slam – where you use the biscuit as a straw to drink hot coffee or cocoa. Experiencing Australia isn't just about seeing; it's about tasting too. And boy, do the Aussies know how to put on a feast!
Conclusion
Australia's charm lies not just in its landmarks, but in the vibrant tapestry of its culture, food, and people. It's a place where stories come alive, where every sunset has a tale, and every face a smile. While exploring the vibrant culture and stunning landscapes of Australia, you'll also want to consider adding these memorable experiences to your Thailand travel bucket list.
Whether you're chasing thrills or serenity, Australia, in its beautiful, sunburned splendor, awaits. So pack your bags and your adventurous spirit, and dive into this magnificent mosaic!