Thailand, the Land of Smiles, has it all — breathtaking beaches, mouthwatering street food, and a vibe that's absolutely addictive. Whether you're in the bustling capital, Bangkok, or the cultural hotspot of Chiang Mai, there's never a dull moment in this Southeast Asian gem. This year, in 2023, the country prepared to welcome 25 million tourists – and it's no surprise why.
If you're planning your first-ever trip to this tropical country, you'd want to know where to – go, what to see, and what to do! Lucky for you, we have all the details right here.
Ready for an adventure that'll stay with you for life? Let's get started.
Take a Road Trip to Hua Hin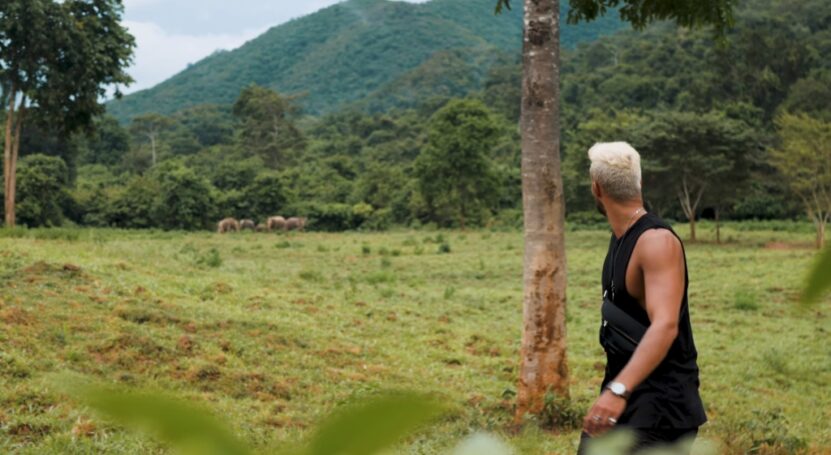 Located 200 km South of Bangkok and boasting an unbeatable charm is the coastal town of Hua Hin. If you're in Bangkok and you love beaches, you have to check this place out.
If you're traveling with kids, book a trip to one of the waterparks in the district. You can choose between the Vana Nava Water Jungle and the Black Mountain Water Park. There's something for everyone, from wave pools to lazy rivers and towering waterslides.
For travelers who enjoy shopping, Venezia Hua Hin is a fantastic attraction. This place is a mini replica of the stunning Venice. Ride a gondola, visit a 3D museum, and treat your tastebuds to local delicacies.
It's ideal to spend at least two days in Hua Hin – that way, you can explore the best of this quaint town. While you're here, book a cozy hotel for a pleasant stay. Check out this property that has all the amenities you need https://sofiahotelhuahin.com/
Shop at Bangkok's Chatuchak Weekend Market
Bangkok is a shopper's paradise. While big malls like Siam Paragon and MBK have high-end brands, the weekend markets are what give the authentic Thai experience. The best of them all is the Chatuchak Weekend Market.
This is where more than 15,000 stalls come together to create a lively shopping vibe. This place has everything from artistic jewelry and custom-printed canvas bags to handcrafted wicker slides and home decor items.
Grab a bite from one of the food stalls when your tummy starts growling. You'll find mango sticky rice, burgers, coffee, fried ice cream, and more. If you get tired, you can get a relaxing foot massage for as low as 300 TBH.
The market is open from 6 am to 9 pm on Saturday and Sunday. Take the BTS Skytrain to the Mo Chit Station to avoid traffic. Also, wear your most comfortable shoes (there will be a lot of walking), keep change in your pocket, and carry a shopping bag that folds up so you can keep all your goodies safe.
Go to an Elephant Sanctuary
Feeding, bathing, and playing with elephants should definitely be on your Thailand bucket list. But before you run off blindly toward the nearest sanctuary, it's important to do some research.
Check out the ethical elephant sanctuaries dotted around the country that focus on animal welfare. They provide a safe haven for these gentle giants and strive to give them the best life possible.
At an ethical sanctuary, you'll get to bond with elephants over a tasty snack of bananas or sugar cane. Take fun selfies with your new friends and help by brushing their fur and helping in the mud baths. You can also trek with them and have a picnic lunch in the jungle.
Remember to take home souvenirs from the shop, such as handmade soaps from natural ingredients found in Thailand. All proceeds will go towards maintaining the sanctuary and helping care for these majestic creatures for years.
Some of the best sanctuaries are located in the Chiang Mai region. Don't forget to add a visit there to your itinerary!
When planning your Thailand trip bucket list, make sure to include exploring the diverse culinary landscape, from savoring Northern Thai delicacies to immersing yourself in the rich flavors of the region, as highlighted in the related article.
Explore the Islands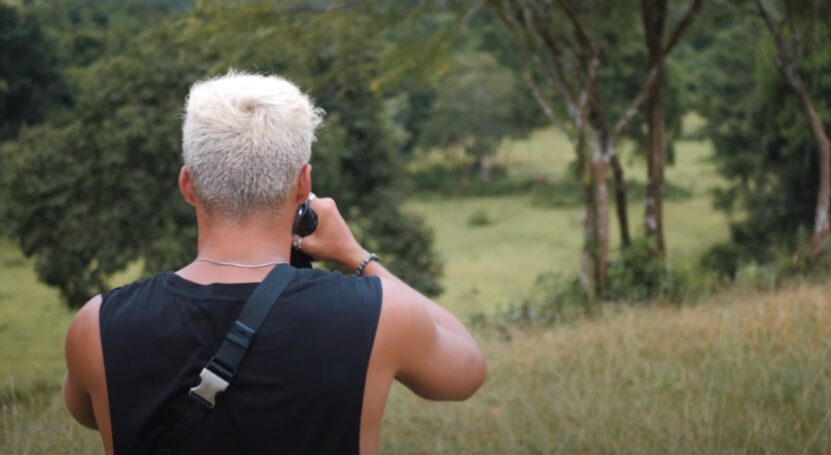 Thailand has 1430 islands. That's huge! So, a trip to this naturally blessed country is never complete unless you've checked out some of its island gems. You'll have to take a flight to Phuket to get closer to the islands.
Once there, make sure to check out Koh Samui for its idyllic beaches and luxury resorts. Koh Samui is on the pricier side, but it's worth every dollar you spend.
Also, stop by Phang Nga Bay's limestone cliffs and explore the exotic wildlife and marine life in the Andaman Sea. If you're a water baby looking for the best snorkeling and deep-sea diving experiences, these are the islands you should head to:
Maya Bay, Koh Phi Phi
Ao Mae Yai Bay, Koh Surin Nuea
Koh Nang Yuan, Koh Tao
You can also enjoy a longtail boat ride, kayak in crystal clear waters, or just tan yourself on the white sand beaches.
When planning your Thailand adventure, it's essential to brush up on some interesting tidbits about Thailand, which will help you make the most of your trip and check off the must-do experiences listed in the related article.
Attend a Full Moon Party at Koh Pha Ngan
This one's for the party lovers. Every month, when the night sky gets lit by a full moon, Koh Pha Ngan comes to life. Thousands and thousands of tourists gather at the Haad Rin Beach to dance the night away. There's trance, there's EDM, and there's everything else in between.
The party begins at dusk, so be sure to get there early if you want to secure the best spot. You can also buy a beer bucket full of your favorite drinks and catch up with your friends on the dance floor. There are plenty of bars and dance floors around where you can keep grooving until sunrise.
You'll also get to witness jaw-dropping fire shows and juggling acts by the locals. Get a glow-in-the-dark wristband, and you're all set to have the time of your life.
It's best to book your flights in advance as seats tend to fill up quickly during peak season.
As you plan your Thailand trip and explore the country's rich culture and attractions, it's fascinating to note how the wealth of Thailand's top 50 richest individuals has seen remarkable growth, providing insight into the nation's economic landscape, as discussed in the related article.
Final Thoughts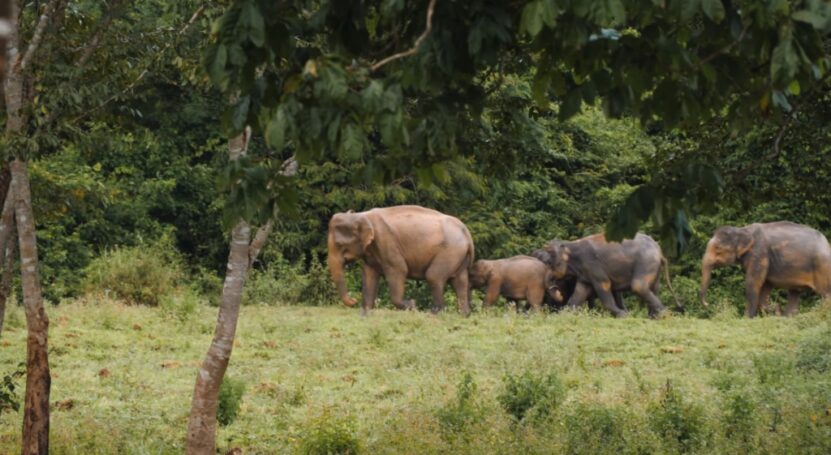 One post can never be enough to highlight the things to do and places to see in Thailand. This country just keeps getting better. So, when you're planning a trip, do your research and make your itinerary such that you can include some of the best Thai experiences on your trip.
Any time between November and March is pleasant in Thailand. If you're looking for an off-shoulder season, September is your best bet.
No matter when you go, don't forget to immerse yourself in the culture and enjoy some of the country's best delicacies like mango sticky rice, Pad Thai, green curries, and more. We hope you have a blast!