Winter is a great time of year to visit New York, especially over the Christmas period, when the city is at its most magical. From late November through early January, special Christmas performances take place all over town. The streets are decorated with festive lights, and snow-covered buildings and trees make the city look like the front of a Christmas card.
Each year, up to 6.5 million people visit New York between Thanksgiving and New Year. If you're planning on joining them on your next winter trip away, you may be wondering what you should pack. But don't worry — we've got you covered.
In this article, world geography resource, world-meters.com, gives advice on what to pack for a trip to the Big Apple this winter.
What Should I Take on A Trip TO New York During Winter?
When packing for a winter trip to New York, some essential items include warm clothes, comfortable waterproof shoes, a portable charger for your mobile device, sunglasses, suncream, and moisturizer.
Some of the other items to consider packing include other vacation staples like your passport, credit cards, a moneybelt, toiletries, and a travel adaptor.
What's the Weather Like in New York During Winter?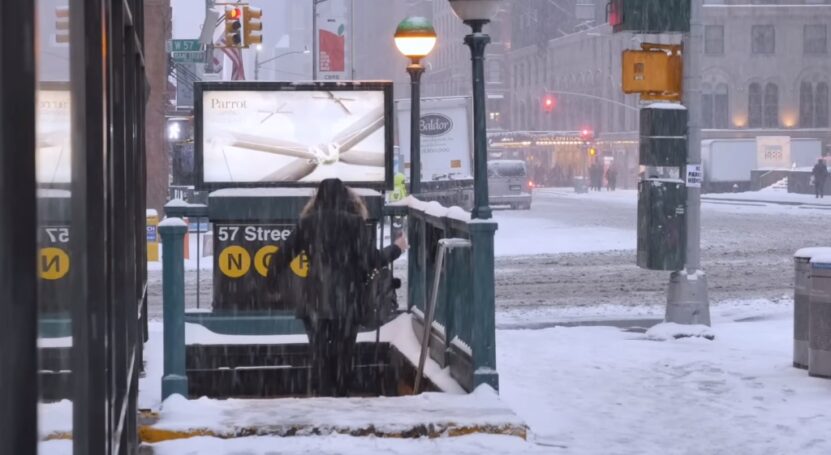 Winter in New York lasts from November through March. It can be bitterly cold during this time — especially during the months of January and February. Snow is not uncommon during winter, and temperatures can plummet below zero.
So, if you are traveling to New York from November through March, expect cold weather and pack accordingly. See our checklist below for some of the essentials to take on a winter break in New York City.
What Is There to Do in New York During Winter?
Before you start packing for your trip to New York, it's a good idea to think about what you plan to do while you are there so you can pack accordingly. With that in mind, we've put together a list of some of the most popular activities to do in New York during winter.
If you're planning on doing any of them, you will likely need to pack warm clothing and comfortable footwear, as many are based outside and involve walking.
Ice skating – One of New York's best winter activities is ice skating. Some of the best spots include Bryant Park in Manhattan, the Rockefeller Center's ice rink, which is open until midnight, and the sky-high ice skating rink in Williamsburg, Brooklyn.
The Rockefeller Center Christmas tree – At the end of every November, around Thanksgiving, a huge Christmas tree is put up in the Rockefeller Center.
Christmas shopping on Fifth Avenue – Even if you don't buy anything, it's well worth wandering down one of the world's most famous shopping streets, especially over Christmas when the stores go all out with their window displays.
The Brooklyn lights –
As well as admiring the Christmas lights and decorations on Fifth Avenue, head to Brooklyn's Dyker Heights for a truly spectacular light display.
Winter Jazzfest – Now a week-long spectacle spanning more than ten stages and featuring more than 700 artists, this winter event has been entertaining music lovers in New York since 2005.
New Year celebrations – If you don't mind crowds, head to Times Square for the world-famous ball drop on New Year's Eve, or watch the event from one of the surrounding rooftops or restaurants.
New York Fashion Week – While the official fashion shows are invite-only, there are plenty of other fashion shows, parties, and talks that take place all over the city in February.
New York Winter Packing List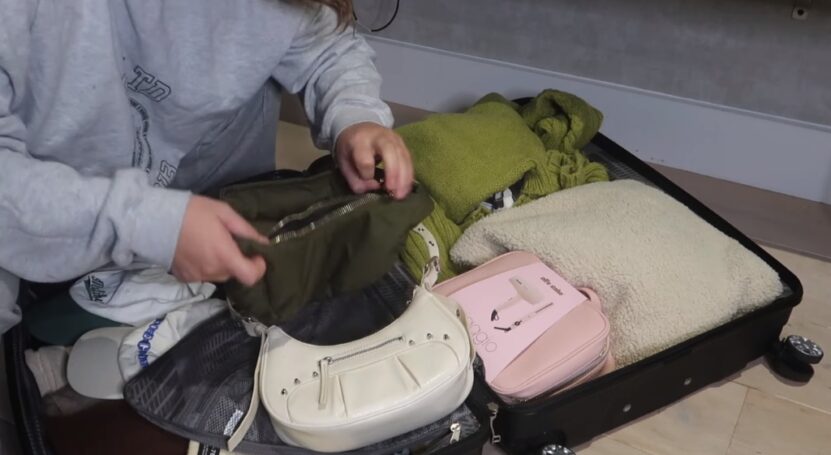 Based on New York's weather and the activities that are available in the city during winter, here's a list of what to pack if you are visiting the city from November through March:
Warm coat — Considering that much of what New York has to offer is outside, a warm, waterproof coat is a must. It's best to take one with a hood to keep you cozy when temperatures are at their lowest.
Sweaters — As well as packing some thick sweaters, you may wish to take several thin sweaters for layering up while you're walking around outside. Then, when you're inside a shop or a restaurant, you can remove them according to the temperature.
Pants — You can't go wrong with a comfortable pair of jeans, but for added comfort and warmth, consider packing a pair of fleece-lined leggings, too.
Thermals — It doesn't matter how unfashionable thermal underwear is; no one will see it under your clothes, and you will be thankful for it if temperatures plummet.
Waterproof footwear — In New York, fluffy white snow can turn to grey slush quickly, so you will want to pack some waterproof boots or sneakers. They will need to be comfortable, too. From the iconic Statue of Liberty to The Freedom Tower, the seventh-tallest building in the world, New York has so many must-see landmarks you will be doing a lot of walking if you want to visit them all.
Socks — Thick socks will keep your feet extra warm and dry while you are walking around.
Hat, scarf, and gloves — When packing for your trip, don't forget accessories like a scarf, a pair of gloves, and, most importantly, a hat. Even if your coat has a hood, it won't be much use in windy weather, and your hat will be your savior.
Nightwear — Nights are especially cold in New York, and many hotel rooms and apartments don't have adequate heating. If your accommodation is cold, you will be glad you packed a pair of pajamas to keep you warm while you're sleeping.
Portable charger — Cellphone batteries drain faster in colder weather, so pack a power bank to charge your phone while you are on the go.
Sunglasses — While it is often cloudy in New York during winter, the sun does come out sometimes. So, remember your sunglasses to protect your eyes from the sun's harmful rays.
Suncream — As above, suncream will protect you when the weather is sunny.
Moisturizer — The cold weather can damage and dry out your lips and skin, but you can remedy this with lip balm, hand cream, and body moisturizer.
Vacation Essentials
Below is a list of some additional items you should consider taking on a trip to New York. Note that this list not only applies to a New York vacation but any trip away:
Passport and visa
Tickets and boarding passes
Credit cards and cash
Moneybelt
Cellphone and charger
Travel adaptor
Earphones
E-reader or book
Guidebook
Cosmetics
Comb
Compact mirror
Tweezers
Nail file
Toothbrush and toothpaste
Shampoo and conditioner
Shower gel
Deodorant and perfume or cologne
Underwear
Summary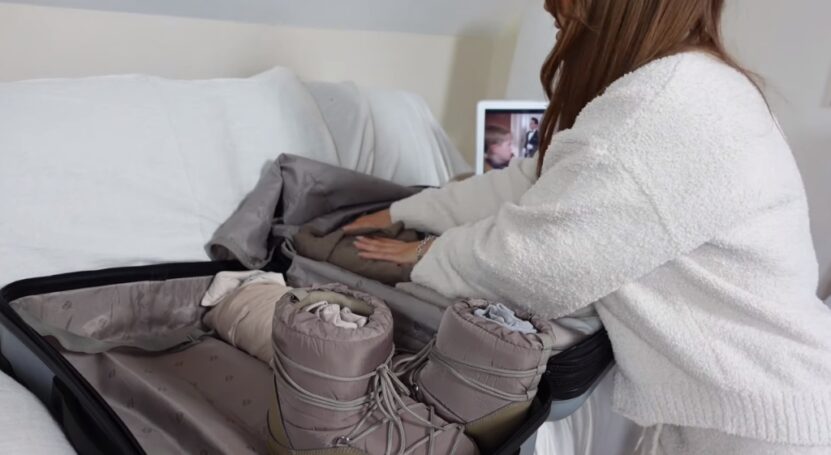 Visiting New York during winter makes for a magical experience, but it can be freezing cold, and snow is not uncommon. If you are planning a trip to the city during the months of November through March, remember to pack lots of warm clothing and waterproof footwear.